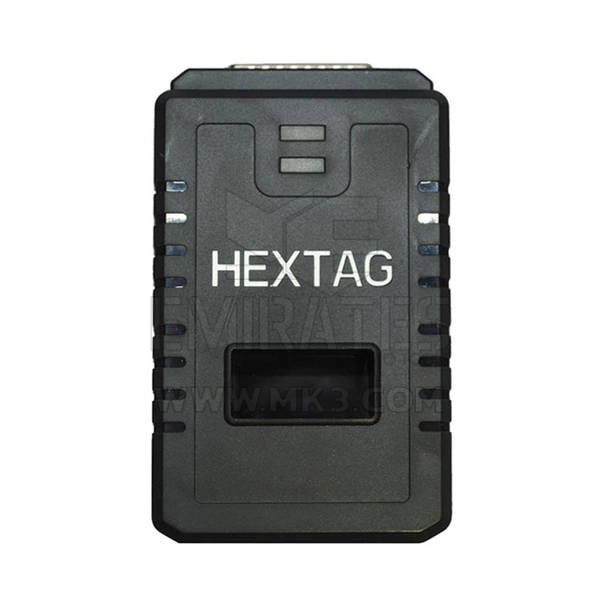 MK9886
Microtronik HexTag HexProg BMW Programmer with BDM Function
Product Specifications
Manufacturer
Microtronik
Condition
New
HexTag Programmer used for Ecu cloning/tuning and BDM functions (BMW CAS series, Porsche BCM, Audi/VW,...etc), Mileage EEPROM reset, Key reset, and more
Usning HexTag you can do the following:
Ecu cloning/tuning of wide range of brands (Check Supported List). This function is free for 90 days
Read and write safely CAS2,CAS3, CAS3+, CAS4, CAS4+ all flashs without removing any component.
Read and write safely Porsche BCM without removing component
Repair corrupted EEPROM in CAS3+
Edit CAS3+ and CAS4 ISN and VIN
Reset mileage for CAS
Repair FRM in just one click
Read and write many other modules in different car models like Mercedes Benz, Audi, Land Rover, VW,..etc
Dashboard EEPROM Reset like M35080, 080D0WQ, 160D0WQ,...
Key Renew for many brands like Audi, BMW, Porsche, Land Rover, VW, Chrysler, Renault,...
What you get:
HexTag Programmer main unit
BDM Cable (wires are same quality used in aerospace)
Tricore Boot mode cable used for on bench ECU Cloning/Tuning (No need to open most of Ecus).
OBD Cable (For future added functions like Ecu tuning and making keys)
Module/adapter for renew keys and read/write SOP-8 EEPROM
SOP-8 High quailty Clip to read/write EEPROM and reset mileage on bench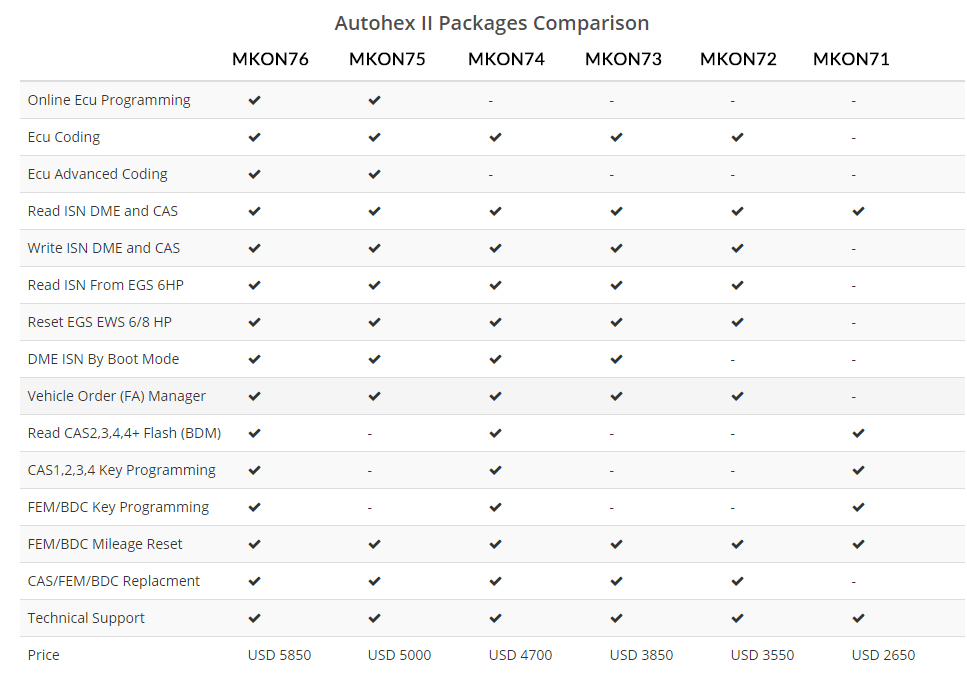 HexTag ECU Cloning Function is free trial only for 90 days ,If you need ECU Cloning License after 90 days, you have to pay $1000 to buy ECU Clone Service Subscription, and also keep your devices under the annual update subscription which costs 350$ every year.