Abrites ZN074 - ECU reading set
MK6687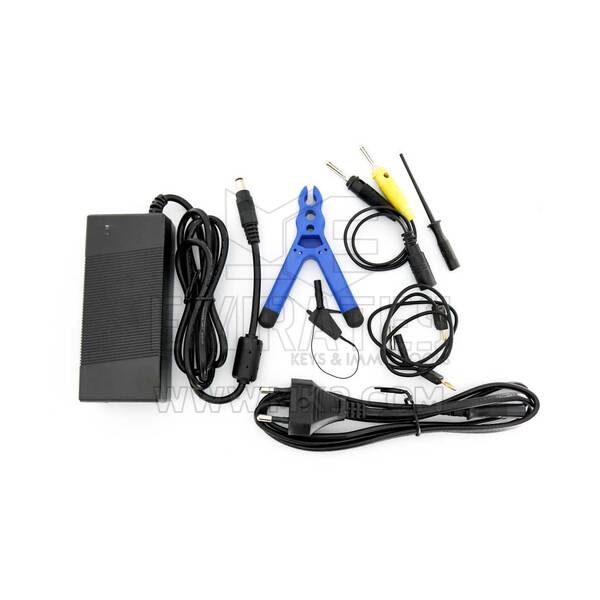 Abrites ZN074 - ECU reading set
$107.52

(€100.00)
Product Specifications
| | |
| --- | --- |
| Manufacturer | ABRITES |
| Condition | New |
Abrites ZN074 - ECU reading set
---
Product Description:
Abrites ZN074 - ECU reading set| Emirates Keys
Accessories From Abrites with Product Number: MK6687
This Weight Product: 100g
Specs:
Manufacturer: ABRITES
Condition: New


The ZN074 set is developed and designed by the Abrites Team to aid you in ECU reading and writing procedures on bench. It is designed to work together with ZN051 Distribution Box and cannot be used individually.

Contents:
- Power Supply 14V 4A - used as a charger for ECU, DSBox and AVDI on bench. (EU Plug 110-220V)
- Connecting cable Power Supply -> DSBox (banana plug)
- Boot Test Probe - used for easier connection to the ECU's Boot pin
- 2-footer probe positioner - used for holding the Boot test probe in place, so that your hands are free
- Micro-Pincer Hook (opening 0.76mm) - used for BGA ball hook up, when the Boot pin of the ECU PCB is not accessible
- Boot probe connection cable (2mm banana plug, len 0,5m) - used for connecting the Boot test probe or the Micro-pincer hook to the DSBox
- 2mm banana socket - used for soldering to the Boot cable, coming from the DSBox, in order to connect the Boot probe connection cable.

Requirements: AVDI Interface, Distribution box.