Xtool H6Pro Master Smart Diagnostic Tool Device
MK6979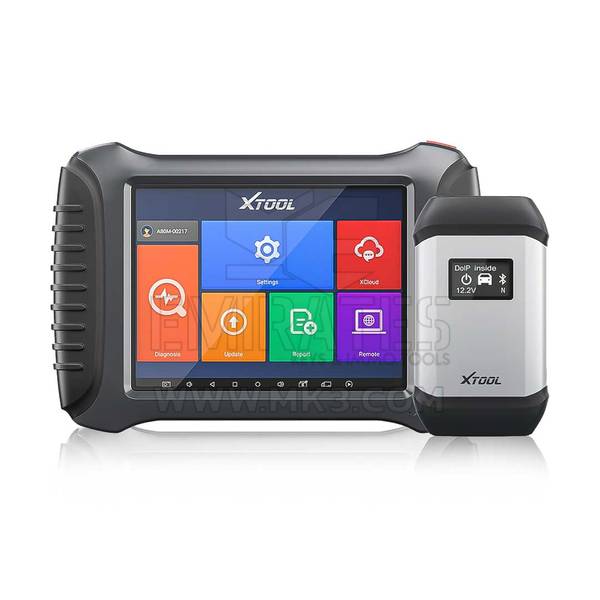 Xtool H6Pro Master Smart Diagnostic Tool Device
$2,200.00

(€1,848.00)
In Stock
New Arrival
Product Specifications
| | |
| --- | --- |
| Manufacturer | Xtool |
| Condition | New |
Xtool A80 Pro Master (XTool h6 Pro Master) OBD2 Scanner ECU Coding Programming Key Coding OBD 2 Auto Auto Diagnostic Tool
A80 Pro Master Is That The Latest Auto Diagnostic Platform Made For Technicians.
It's An 8-inch Industrial Capacitive Touchscreen Tablet With 2G Ram And 64G Onboard Storage.
Adding Dc / Type-c / Vga Data Transfer Ports Makes Data Transfer And Image Mapping More Convenient And Faster.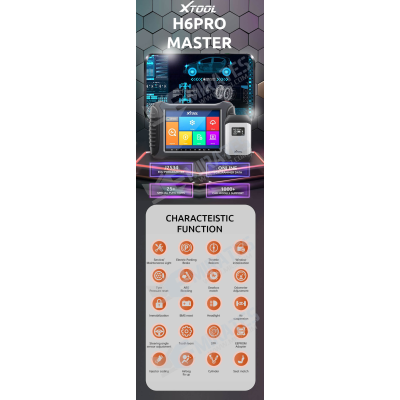 A80Pro Master Support 14 Sorts Of Language:
English, Simplified Chinese, Traditional Chinese, Spanish, French, German, Polish, Italian, Japanese, Korean, Arabic, Portuguese, Turkey, Russian

After You Receive The Merchandise, Please Tell Us The SN Of The Machine To Activate The Language You Would Like.

The Diagnostic Tool Comes With A Free J2534 ECU Programming Device That Helps For Benz, Forbmw, For VW, For Audi, For Land Rover, For Ford ..... Users Replace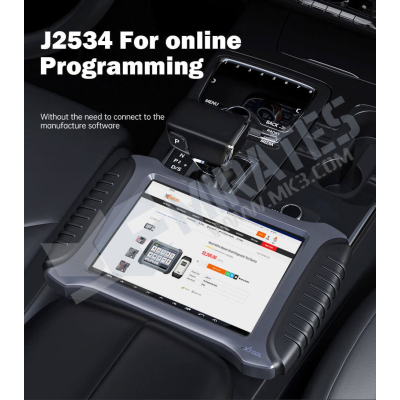 The Prevailing Software/firmware Within The ECU, Program New One's Ecus, And Fix Software Controlled Driving Performance And Emission Issues.
J2534 ECU Programming Tool (Also Used As Vci Box) Is Often An Sae J2534-1 & -2 Compliant Pass-Thru Reprogramming Interface Device.

With The Updated Oem Software, It Can Help Users Replace The Prevailing Software/firmware Within The Electronic Control Units (ECU),
Program New ECUS, And Fix Software-controlled Driving Behavior Issues And Emission Issues.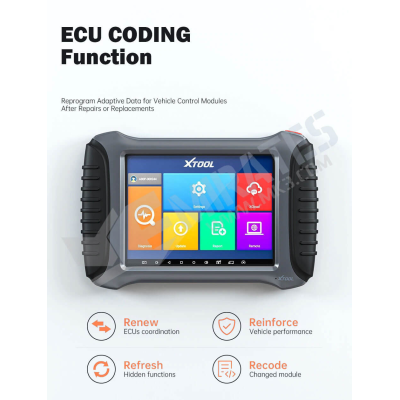 It Supports BT And USB Communication And May Transmit Vehicle Data To The A80Pro Master Display Tablet With A Physical Connection.

The Coding Function Is Employed To Re-flash The Vehicle Control Module, It Allows You To Update The Pc Software On The Vehicle To The Newest Version,
Also On Reprogramming Adaptive Data Surely Components, Offers Possibilities For Questions Of Driving Behavior, Fuel Efficiency, Power Loss, Error Codes, Durability Of Mechanical Parts.

By Using This Feature, Users Can Get Ad-hoc Remote Assistance From Autel Technical Engineers, Colleagues, Or Friends, By Allowing Them To Regulate This Tablet Device On Their Pc Via The Teamviewer Software.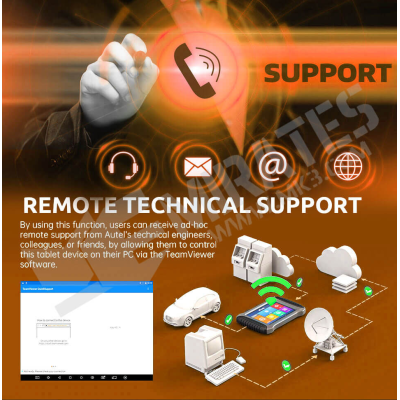 Diagnosing Full Systems
Simply Access The Master Smart Diagnosis System Modes Via Autovin Or Control Unit, And You'll Be Ready To Perform Master Smart Diagnosis System Via All Systems On The Vehicle's ECU To Locate Fault Systems And Retrieve Dtcs.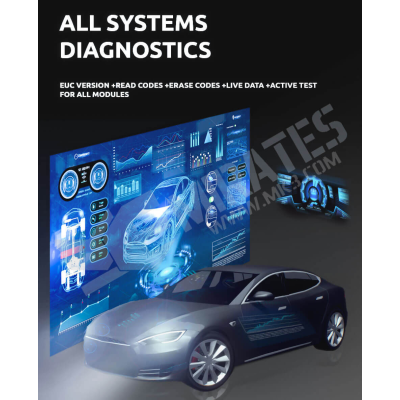 ECU Information - Provides The Retrieved ECU Information Intimately.

Reading Codes - Displays Detailed Information From Dtc Records Retrieved From The Vehicle Control Module.

Erase Codes - Erases Dtc Records And Other Data From The Ecm.

Live Data Retrieves And Displays Live Data And Parameters From The Vehicle's ECU.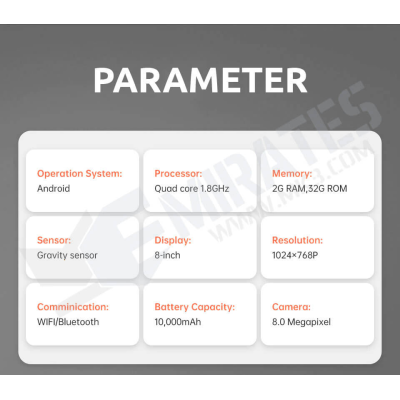 Active Test
The Process Of Sending And Retrieving Information From A Vehicle Control Module With A Tool Is Understood As An Actuation Test Or Bi-directional Control.
The Most Aim Of The Actuation Test Function Is To Request The Control Module To Perform A Selected Function Including System Tests, Drive Tests, Functional Tests, Inspection Tests, Reprogramming Or Reinitialization, Saving Diagnostic Time.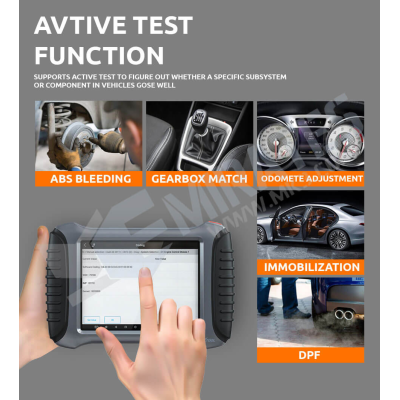 Eg: You Connected A Fuel Pressure Gauge, Pedaled The Wrench, And Cranked The Engine But You Could Not Find Out Anything Concerning The Fuel Pressure.
With The Actuation Test Function Of This Diagnostic Tool, You'll Send A Fuel Pump Command On Instruction And See The Right Fuel Pressure,
Checking Out If There's A Drag With The Fuel Pump Circuit Or Pump.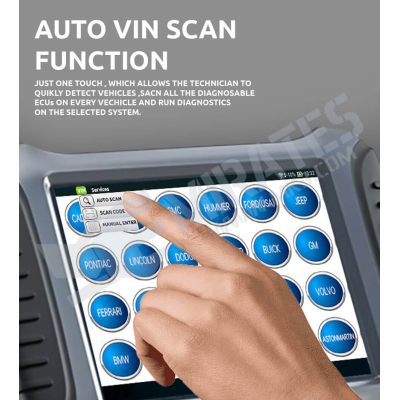 25 Service Functions For Various Planned Service And Maintenance Services Including Oil Reset, EPB, Tpms, Bms, Brake Bleeding, Dpf, Immo Key, Injector, Sas, Suspension, Gas, Win Dr Dach, Seats, Odometer, Long Change, Headlights, Chg Tire Size, Tec Learning, Abs / Srs, Cylinder, Turbocharging, Limit, Clutch, Trans Adaption, Airbag Reset.

It Offers Component Customization Or Variant Coding Functions For User-defined Configurations And Also Allows You To Reprogram Adaptive Values For Specific Components After Repairs Are Made.

The Most Commonly Performed Service Functions Include: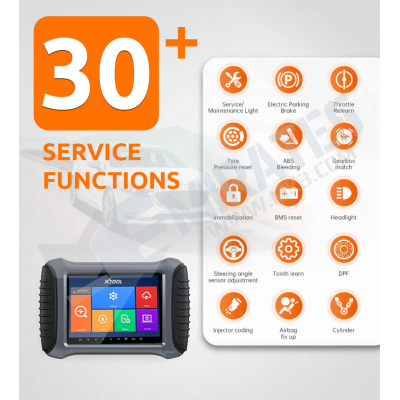 Oil Reset Service:
Allows You To Reset For The Engine Oil Life System, Which Calculates An Optimal Oil Life Change Interval Counting On The Vehicle's Driving Conditions And Climate.

EPB Service:
Helps To Stay The Electronic Braking System Safe And Effective, Deactivating And Activating The Brake System, Assisting With Brake Fluid Control, Opening And Shutting Restraint, And Adjusting Brakes After Disc Or Pad Replacement, Etc.

SAS Service:
Allows You To Calibrate For The Steering Angle Sensor, Which Permanently Stores The Present Wheel Position Because Of The Straight-ahead Position Within The Steering Angle Sensor Eeprom.

DPF Service:
Allows You To Perform Numerous Functions On The Diesel Particulate Filter System.
Tpms Service: This Enables You To Quickly Check-Up The Tire Sensor Ids From The Vehicle's ECU
Also Perform Tpms Programming And Reset Procedures After Tire Sensors Are Replaced.

Immo Service:
Programs A Replacement Anti-theft Key, And Performs Key Matching When The Switch, The Combined Control Panel, Ecu, Bcm, Or The Remote Battery Is Replaced.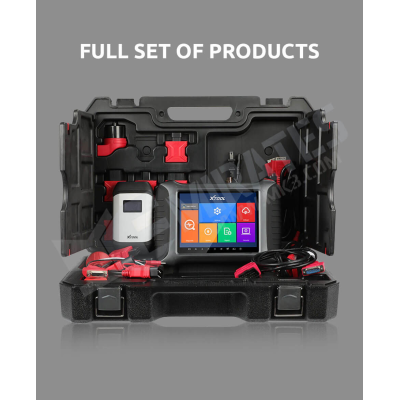 For More Details : Brochure