Keydiy KD KEYTIME Smart Watch Model BKT01
MK6314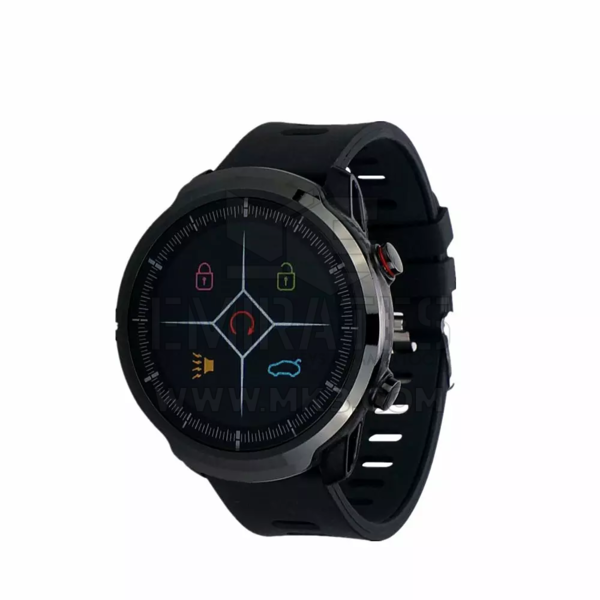 Keydiy KD KEYTIME Smart Watch Model BKT01
$120.00

(€103.20)
In Stock
Product Specifications
| | |
| --- | --- |
| Manufacturer | Keydiy |
| Color | Black |
| Condition | New |
Keydiy KD KEYTIME Smart Watch Model BKT01
---
Product Description:
A smart watch which can be used as replacement to your car remote. You can use KEYIDY KD-X2 toll to clone your vehicle remote to KD Smart Watch.
Accessories From KEYDIY with Product Number: MK6314
This Weight Product: 250g
Specs:
Manufacturer: Keydiy
Color: Black
Condition: New


Extra Details:
Related Products
KEYDIY KT KEYTIME Main Features:
Generate KEYDIY smart watch as smart key Using KD-X2 key programmer ABK-4209.
Generate KD key time smart watch Access card Using KEYDIY X2 key programmer ABK-4209.
Sport monitoring.
Heart rate monitoring.
Blood pressure monitoring.
Time, date, stopwatch...
SMS message reminder.
How to generate the smart key to KEYDIY smart watch:
Lay the KD KT smart watch on the KD-X2 coil flatly.
Select the smart key you would like to generate from your KD App in your smartphone and press generate button.
After KD Smart Watch generating is done you should program the watch to the car with any Key Programming device such as ZED-Full, Bosscomm Kmax 850, OBDStar Key Programmer or any orher key Programming device.