Xtool KS-2 Mitsubishi Smart Key Emulator Simulator
MK1343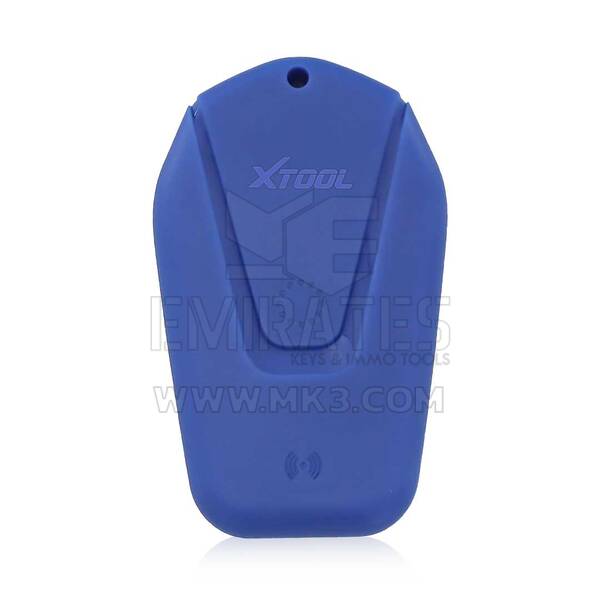 Xtool KS-2 Mitsubishi Smart Key Emulator Simulator
$80.00

(€76.00)
In Stock
Product Specifications
| | |
| --- | --- |
| Manufacturer | Xtool |
| Condition | New |
Xtool KS-2 Mitsubishi Smart Key Emulator Simulator
---
Product Description:
New Xtool KS-2 Mitsubishi Smart Key Emulator Simulator| Emirates Keys
Emulator From X-Tool with Product Number: MK1343
This Weight Product: 70g
Specs:
Manufacturer: Xtool
Condition: New
The KS-2 is a smart key emulator for Mitsubishi systems. It can read and store the vehicle's immobilizer data through any AutoProPAD and PAD3 Elite programming device, then write it to the KS-2 and emulate a programmed master key. The emulated "key" will allow you to switch the ignition on, so you can perform active diagnostics. It will also allow you to program additional keys, as the emulated smart key serves as the master. This means the end-user need only purchase a single key for programming in the event of "All Keys Lost."
this Mitsubishi 46 Emulator is for Generating a functioning emergency start key that can be used to add a Regular Proximity key in an All Keys Lost situation.
The KS2 Supports All-key's-lost matching for ID46 Mitsubishi systems only. The KS2 eliminates the need to disassemble the Smart Unit on MITSUBISHI Vehicles.
The original car EEPROM data is read from the OBD & Calculated online to produce a working Key file onto the KS2 using the KC100.
The ignition can then be turned ON using KS2 & A New Smart key can then be Added Normally with XTOOL.

Suitable for the following vehicle(s):
| | | | |
| --- | --- | --- | --- |
| Model | Year Range | Key Type | Support |
| Outlander | 2008- | 46 | Yes |
| ASX | All | 46 | Yes |
| Lancer | 2008- | 46 | Yes |
| Delica | All | 46 | Yes |
| Galant Fortis | 2008- | 46 | Yes |
| Mirage | 2012-2014 | 46 | Yes |
| RVR | All | 46 | Yes |
| Attrage | 2014 | 46 | Yes |
| Space Star | 2013-2014 | 46 | Yes |
KS-2 Speciafications
| | |
| --- | --- |
| Parameter | Index |
| Battery | CR2025 3V 165mAh |
| Standby current | Standby current≤2μA |
| Reading and writing frequency | 125kHz |
| Status indicator light | 1pc (Mode: turn on and light up for 2s and then extinguish; Flicker, flash, 0.5s/ time when writing or reading) |
| Update | Turn on for 2s and then turn off ;When comunicating, it is flashing 0.5s/time; |
| Working temperature | -20℃~60℃ |
| Storage temperature | -20℃~70℃ |
| Structure size | 66mm*40mm*12mm |
Works with the following:
X100 PAD3 Elite
X100 PAD3 SE
A80 Pro